Amnesia: Memories / アムネシア [Visual Novel, English]
| | |
| --- | --- |
| Date: | 8/29/2015, 10:52:00 PM UTC+0 |
| Seeders: | 2 |
| Leechers: | 1 |
| Completed: | 29 |
| Last scraped: | 7/17/2019, 9:23:32 PM UTC+0 |
Description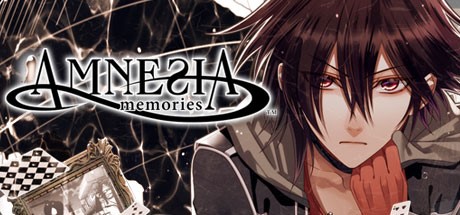 Title

: Amnesia

Original title

: アムネシア

Year

: Japan 2011-08-18, English Version 2015-08-25

Length

: Medium (10 - 30 hours)

Developer

: Idea Factory

Publishers

: Idea Factory

Languages

: English

Voice

: Japanese

Description

:

On August 1, the heroine wakes up to find she can't remember any of her memories from before that day... How she lived her life, what kind of relationships she had with people, all of them are as blank as a white sheet of paper.

Calling himself a ghost, a boy named Orion appears in front of you. With Orion's help, you start your quest to remember your memories by living an everyday life, but one day, you get a phone call from someone you don't know. You meet with 'him' whom you have no memories of. A love story starts with you with no memories and 'him'.

In this visual novel, you'll play as the Heroine whose life depends on hiding your recent loss of memory while you navigate complex relationships with five men. Choose your romantic path from the start to piece together that which was forgotten. Will you write the lasting love story you deserve, or will your love – and life – come to an end?

Key Features

1. Select one of five guys as your love interest, each with multiple branching story paths. Each choice creates a distinct world where characters assume different roles, allowing for 20+ endings!

2. Parameters affect your relationship with your future love. Keep track of your relationship here and make sure you're not headed to a bad ending!

3. Play mini-games like Rock, Paper, Scissors and Air Hockey against other characters.

4. Unlock voiced images in the Gallery. Touching certain areas of the image will play dialogue of feelings that couldn't be previously expressed.

Important

:

1. No need to install.

System requirements

:

Minimum:

OS: Windows Vista

Processor: Core 2 Duo (1.20Ghz or more)

Memory: 1 GB RAM

Graphics: 960×540; onboard sufficient

DirectX: Version 9.0c

Hard Drive: 3 GB available space

Sound Card: Direct Sound supported environment (should work on any legal windows device)

Screenshots

:
Comments
No user comments have been posted.